M.I.C.E. stands for Meetings, Incentive Travel, Conventions, and Exhibitions. It represents specialized sectors of tourism which require higher standards of tourism services and facilities.
The Philippine M.I.C.E. Conference (MICECON) is the biggest gathering of M.I.C.E. professionals. Since its first installment in 2010, it is has been a highly anticipated educational event for travel and tourism and M.I.C.E. practitioners because of its range of topics, quality speakers and themed events. MICECON serves as a platform by which our MICE stakeholders learn from global experts new trends, approaches, methods and insights as well as draw inspiration and energy from their message to reach and fulfill new heights for the Philippine MICE and Tourism Industry.
As MICECON aims to strengthen the sectors involved in the M.I.C.E. Industry, it expanded to a two-year program that includes a comprehensive educational program for local stakeholders in the first year and a buyers invitational and business exchange program (MICECONnect) in the following year.
MICECON Organizing Committee
MICECON is organized by the Philippine Department of Tourism (PDOT) through is marketing arm, the Tourism Promotions Board (TPB) Philippines.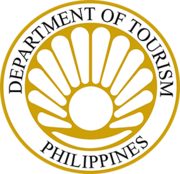 The Department of Tourism (DOT) is the lead government agency charged with the responsible development of tourism as major socio-economic activity by formulating policies and implementing plans that will accelerate sustainable development, and position the Philippines both to domestic and foreign visitors as a prime tourist destination.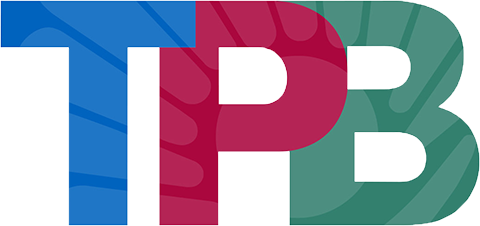 Tourism Promotions Board (TPB) is an attached agency of the Department of Tourism, mandated to market and promote the Philippines domestically and internationally as a world-class tourism and M.I.C.E. destination, in strategic partnership with private and public stakeholders to deliver a unique high-value experience for visitors, significantly contributing to increased arrivals, receipts and investments to the country.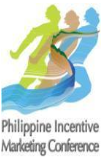 Prior to MICECON, the DOT/TPB has been organizing the Philippine Incentive Marketing Conference (Phil-Incentive), which was an annual educational event for tourism practitioners that showcased extraordinary achievements in incentive marketing. It aimed to professionalize the local incentive travel industry by providing a venue for fresh and innovative approaches to incentive marketing; creating awareness and educating corporate and end-users on the value of incentive travel; and providing opportunities for incentive travel practitioners to showcase their abilities in creating incentive programs.
Since the TPB (formerly known as the Philippine Convention and Visitors Corporation) started the event in 1992, the Phil-Incentive was deemed instrumental in increasing the levels of creativity and professionalism of Host Destinations such as Puerto Azul (1992), Cebu (1993, 2000), Manila (1994, 1998), Davao (1996), Bacolod (1997), Boracay (1999) and Tagaytay / Batangas (2008).
Past MICECON Events
MICECON 2018, Bacolod (27 – 29 November 2018)
Conference Theme: "#MICERoadmapPH : Towards a Connected and Sustainable Community"
MICECON 2014, Clark (04 – 07 June 2014)
Conference Theme: "MICE in 4D – Driving passions, Developing minds, Defying limits, Designing the Future"
MICECON 2013, Davao (6 - 9 March 2013)
Conference Theme: "iMICE. ignite. innovate. inspire. infuse"
MICECON 2011, Cebu (10 -13 August 2011)
Conference Theme: "I share. You connect. We change"
MICECON 2010, Subic (4 – 7 February 2010)
Conference Theme: "Life is M.I.C.E."