On the back of its most recent win over Clark to host MICECon in September 2020, Davao is working hard towards raising its profile at travel roadshows to sustain the growth of foreign visitors to the city.
In 2016, out of the 1.7 million visitors, only 10 per cent were foreigners. Last year, the percentage rose to 14 per cent, out of 2.5 million visitors to the Philippine city.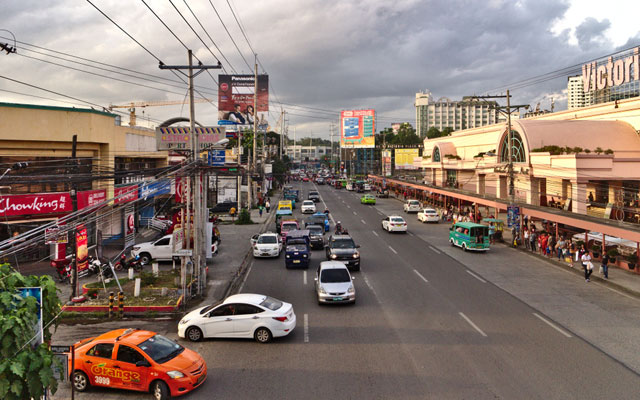 Davao City (pictured) bags MICE Conference 2020 hosting
A double-digit growth in foreign visitors is expected this year as arrivals have already totalled two million in January-July, shared Regina Rose Tecson, overall-in-charge of Davao City Tourism Operations Office.
Previously, Davao was "overwhelmed" by the growth in foreign visitors as it lacked enough convention facilities, hotels and transportation options, but the city is now confident in positioning itself as a leading MICE destination in the BIMP EAGA (Brunei, Indonesia, Malaysia and the Philippines East ASEAN Growth Area).
"We will go full blast. We're looking at getting help from PACEOS and the Tourism Promotions Board," said Tecson during the Philippine MICE Forum which was held on the sidelines of the ASEAN Federation of Exhibition and Convention Associations' (AFECA) annual general meeting in Manila early this month.
In addition, Davao's private sector-led Let's Do MICE in Davao programme, in place since it first hosted MICECon in 2013, is said to be one of the most active in the Philippines and offers generous incentives to business events organisers.
Tecson said sweeteners to come next year include larger discounts from partner airlines, hotels, convention centre, retail merchants, transport providers and caterers; the hosting of 3D/2N fam tours for inspection teams; and special assistance from the city government depending on the size of the events.
New air links to Davao are also help bring in more overseas participants. Fresh connections last year include Cathay Pacific's flight from Hong Kong on September 28; and Xiamen Air's Davao to Jinjiang, China, on December 18. This June, Qatar touched down for the first time, while Garuda Indonesia launched its maiden flight from Manado, Indonesia.
According to the Manila Bulletin, the Department of Tourism is pushing for a direct flight between Davao and Taiwan. However, Tecson pointed out that it is unclear when this link will be established and expressed hopes for chartered flights to first be launched between the two destinations.
On the infrastructure end, the shortage of keys is being addressed, with a Dusit and the Acacia Hotel Davao coming online. Several other properties and convention facilities are also under construction.
Despite the developments, Tecson lamented that travel advisories against certain parts of Mindanao island as well as martial law in Davao could turn business delegates away.
Article from www.ttgmice.com