Bacolod, a highly urbanized city and the capital of Negros Occidental (the "Sugar Bowl of the Philippines") is popular for its top agricultural product, the sugarcane. The raw product "molasses" is used as sweetener of most of most delicacies especially piaya, an unleavened flatbread traditionally filled with muscovado sugar. The piaya now has more variants such as ube and mango and is available in other areas within the Visayas region such as Cebu and Bohol.
This year's MICECON would like to feature this sweet aspect of the Bacolod during the pre-conference activity as the delegates are given the opportunity to learn more about its rich sugar history and try first-hand how to make a piaya with two of the prominent piaya makers in Bacolod.
In line with this year's conference theme "#MICEroadmapPh: Towards a Connected and Sustainable Community", the pre-conference activity also aims to involve the MICECON participants in connecting with the underprivileged members of the Host Destination. Part of the proceeds of the pre-conference activity will go to the following charitable institutions: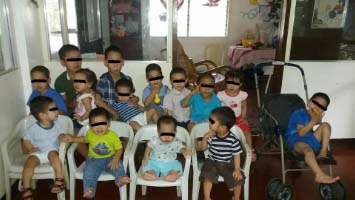 HOLY INFANT NURSERY FOUNDATION, INC.
HOLY INFANT NURSERY FOUNDATION, INC. (HINF) provides programs and services, implemented by a team of professional and nonprofessional staff, for orphaned, neglected, and abandoned kids age 0-10. It is governed by a set of eleven (11) officers elected into office. They come from various fields of discipline/endeavors whose integrity and character is beyond reproach and their paramount consideration is love and concern for the welfare and best interest of the children. Their services are purely voluntary.
Total Number of Children to Date: 26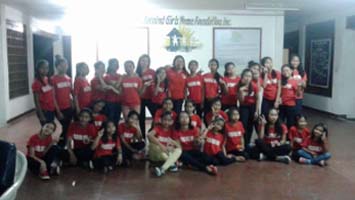 BACOLOD GIRL'S HOME FOUNDATION, INC.
Bacolod Girl's Home Foundation, Inc. (BGHF) is a Philippine non-government organization that provides temporary shelter to orphans, neglected, abandoned and exploited girls.
Total children to Date: 30
As part of the exposure and immersion of the MICECON delegates to these institutions, representatives from said institutions will also be participating during the pre-conference activity. Conference delegates are also encouraged to bring and share with the beneficiaries any of the following:
blanket
towel
notebook with pen
children's book